A physiotherapist (AKA "physio", "physical therapist", "rock star") is an expert in the assessment, diagnosis, and treatment/prevention of human movement disorders. A pretty broad definition, sure, but let's pull back the curtains on what this means…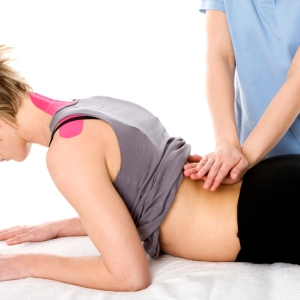 Need Comprehensive Physio Treatment in Adelaide?
Have you woken up with a sore neck – for seemingly no reason? Stood up after a long session of gardening/Netflix/aggressive swiping on Tinder and developed a low back pain that just won't go away? Perhaps you had a few glasses of cordial or grape juice (no judgement), fell down some stairs, and now your knee is twice its normal size? For the athletes out there; rolled an ankle or "torn a hammy"? These are all examples of aches and pains that can cause (or are caused by) "movement disorders" – ie: normal patterns of function that are now dysfunctional. This is physio territory.
A physiotherapist's job in this case is to assess what has caused the problem and how it's presented, develop a diagnosis and treatment plan, and commence rehabilitation to not only address the problem at hand — but prevent it from coming back. You don't even need to have a problem to come in and see us; intermittent check-ups and pre-season sports screenings are a great way to detect and address problems that can cause serious injury further down the line.
Physiotherapy even consists of specialties that extend past the point of run-of-the-mill "aches 'n pains" and sports injuries – addressing fields ranging from paediatrics (kiddies) and post-surgery/neuro-rehab disciplines to equine physiotherapy. That's right – some of us even treat HORSES. We're a pretty handy bunch, and most of us are snappy dressers.
Do you have any questions about physiotherapy, or what services physiotherapists can offer? At North Adelaide Physio we love to chat – don't hesitate to call us on 1300 661 971 or contact us via any of the details on our website at www.northadelaidephysiotherapy.com.au