North Adelaide Physiotherapy has a keen interest in sports injuries, with a qualified sports physiotherapist with a vast background in sporting injury management who works closely with many sporting teams including football, cricket, soccer, hockey, basketball and lacrosse throughout Adelaide.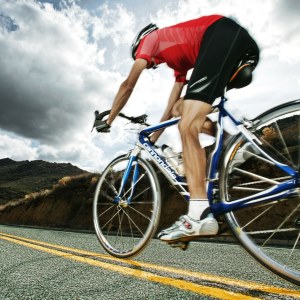 Sports physiotherapy is a specific field of physiotherapy and our sports physios are fully equipped with the latest digital gait and spinal scanning technology. Principal Physiotherapist Casey Whitaker says "…having the latest computerised scanning equipment enables our physios to accurately diagnose and effectively manage a broad range of sports injuries. We strive for excellent results and this certainly gives us the edge – especially with elite athletes looking to enhance their performance in every way possible."
Treatment of sports injuries are best treated by a physiotherapist who is either a sports physio or a physiotherapist with a keen interest in sports injuries, usually with a background in sports injury and management.
Sports Injury Clinic
A Sports injury clinic encumbers the disciplines of sports medicine, sports physio, sports massage and sports rehabilitation to treat the sporting injury holistically.We are proud to offer these services and consistently achieve tremendous outcomes by utilising such a multi-disiplinary approach.
If you should happen to injure yourself on the sporting field, be sure to take immediate action. Ice the area to minimise swelling and contact us for appropriate care. It is our aim to assess you as soon as practical following an sport injury which is why we offer a 7 day emergency service so you can get the care you need when you need it..not days or weeks later!
An accurate assessment and diagnosis will determine the most appropriate course of treatment, and this is specifically tailored to the individual to achieve the best recovery possible so that you can get back to your chosen sport – fast!
So if you have a sporting injury, come in and see our sports physio in North Adelaide, 5 minutes drive  from Adelaide's centre , and get treatment quickly.