It's important to understand your feet have direct impact on the rest of your body and support you with each step. A small abnormality in foot function can have a large impact on joints higher up in the body, causing pain and discomfort.
When you are running, the pressure on your feet can be three or four times your body weight. Even walking can produce more pressure than the sum of your body weight. The American Podiatric Medical Association says that the average person takes 8,000 to 10,000 steps a day. That adds up to about 115,000 miles in a lifetime or more than four times the circumference of the globe. That is a lot of walking with ill-fitting shoes or painful feet!!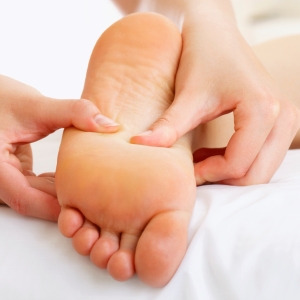 In some cases foot ailments can be an early signal of more serious medical problems like arthritis or diabetes.
Women have four times as many foot problems as men because they have a long history of wearing high heels and/or pointy toe shoes.
Visit Our Specialised Foot Clinic
Our specialised foot clinic utilises the state of the art technology "Gait Scan" which digitally analyses your feet using over 3000 pressure sensors, measuring any biomechanical problems that are causing pain and other problems. Our specialist physios can then determine accurately what is causing your problem and address it with the best treatment techniques available. Our foot clinic also designs custom fitted orthotics for patients that require orthotic therapy using digital 3D imaging and pressure imprints of the feet.
Our foot clinic can help with:
Shin pain (shin splints)
Knee conditions
Foot/arch/heel pain
Hip/low back pain
Tingling/numbness of the feet/lower legs
Custom fitted orthotics