The Acupuncture Therapy division of North Adelaide Physiotherapy are pleased to offer acupuncture/dry needling therapy/treatment to the North Adelaide commuity as well as the surrounding suburbs of Prospect, Medindie, Medindie Gardens and Walkerville.
We specialise in the practice of dry needling as an alternative treatment option for your injury.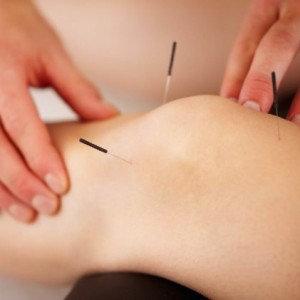 How does acupuncture work?
Acupuncture is a form of treatment which involves needling to altered or dysfunctional tissues in order to improve or restore function. This may include needling of myofascial trigger points (over contractile muscle tissue), periosteum (lining of bone) and other soft tissues.
The North Adelaide Acupuncture clinic utilises very fine sterilised needles in the practice of acupuncture, and relies on the stimulation of receptors in the target tissue for its therapeutic effect.
Acupuncture is a very safe from of treatment and a large percentage of patients report improvement of symptoms the day of receiving acupuncture/dry needling treatment.
Benefits of acupuncture
Don't you deserve the opportunity to feel healthier and happier with acupuncture provided at North Adelaide Physiotherapy?
Not only is acupuncture aimed at decreasing your pain from acute and chronic injuries, headaches, neck pain and low back pain, but you will feel lighter, have increased physical mobility and a greater awareness of your healthy body and immune system, and enjoy greater mental clarity.
Contact us to discuss the suitability of this treatment for you.
Below are just some of the common benefits of acupuncture experienced by patients of our Clinic:
Improve range of motion & joint flexibility.
Ease medication dependence.
Enhance immunity by stimulating lymph flow—the body's natural defense system.
Help athletes of any level prepare for, and recover from, strenuous workouts.
Improve the condition of the body
Lessen depression and anxiety.
Promote tissue regeneration, reducing scar tissue and improving nerve flow.
Pump oxygen and nutrients into tissues and vital organs, improving circulation.
Reduce post surgery adhesions and swelling.
Reduce spasms and cramping.
Relax and soften injured, tired, and overused muscles.
Release endorphins—amino acids that work as the body's natural painkiller.
Acupuncture treatment hours available in Adelaide
Our clinic is available to consult from 7am to 7pm Monday to Friday.
Call now on 1300 661 971 and ask about our new patient offers on acupuncture/dry needling.